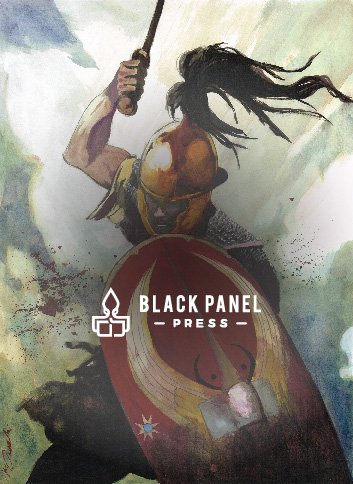 Black Panel Press
Toronto, Canada
International e-commerce site.
Sophisticated tracking and analytics.
 Pay-per-click ads
Achieved 35% advertising cost of sales (ACOS)
Increased monthly sales by 500%.
Reached top 10,000 best selling books on Amazon.
 Content Marketing
Developed editorial schedule for blog and social media channels.
Increased web traffic by 100% over six months.
Generated additional revenue through affiliate links.
Mission
Black Panel Press is an indie comic and graphic novel publisher based in Canada, with distribution in the United States. The company was founded in 2017 by Andrew Benteau, with the goal of bringing exceptional foreign graphic novels to North American readers.
In late 2016 Andrew met José Jover, the editor in charge of the French publisher Tartamudo Editions at the Salon BD in Paris. Shortly thereafter, a partnership was struck to import their original graphic novel titles to the United States and Canada, a market which has traditionally been dominated by superhero stories.
Strategic Plan
As a new, independent publisher, Black Panel Press faced significant challenges of how to compete in the saturated graphic novel market. Taking advantage of crowdfunding, we financed the publication of four titles. Distribution posed another challenge, as Diamond Comics has a monopoly in the US and Canada, and they only work with established publishers.
In order to respond to the challenging business environment, we developed a financing plan taking advantage of crowdfunding and various government publishing grants.
Given that relationships with physical retailers are hard to develop, our marketing plan focused on driving sales through e-commerce, both on our own site and online retailers like Amazon. After developing a highly targeted audience over time, PPC ads on Google and Facebook drive new customers to provide their email in exchange for exclusive rewards like book samples. By keeping in touch through monthly newsletters, Black Panel Press has a strong base of repeat customers.
Results
After two years of operation, Black Panel Press is profitable and cash-flow positive. We've successfully launched four titles to date, with three more planned for 2020. The company has built long-lasting relationships with suppliers and customers, enabling us to achieve a stable profit margin of 30%, considered a health margin in the publishing industry.